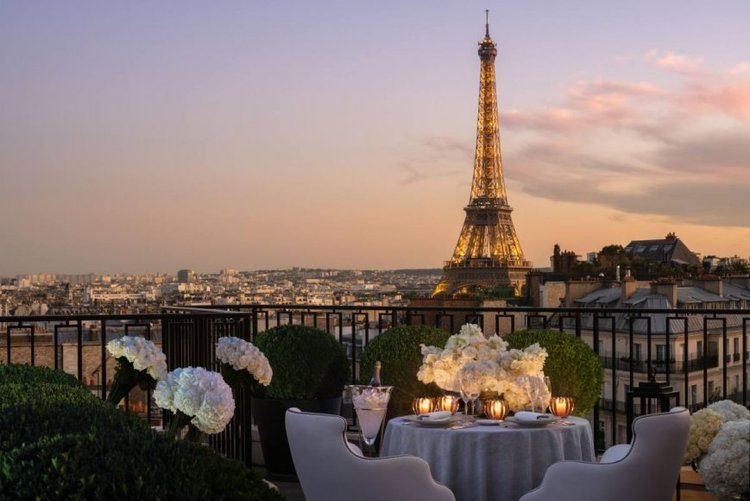 Sous le ciel de paris
With a personal butler
Are-you looking for the perfect and intimate rooftop for this special moment?
Gay Proposal in Paris knows all of the rooftop in Paris with stunning views of the Eiffel Tower or other Parisian landmarks.
We can offer you a beautiful flowers arrangements, candles, champagne, live music and we can also plan a special dinner on the rooftop to celebrate your engagement.
Simply contact us to find out more
Rental venue 1 hour
Privatization of a Rooftop - 1 hour
Butler With Your Love Letter
Enclosed in a pearl envelope
Flower Arrangements
We can create special flowers decors according to your preferences & budget
Bottle of champagne
Ruinart - Blanc de Blancs
Our team can create the perfect set-up for your proposal, catering to different preferences and budgets. 
We make you feel special 
Everybody deserves to feel special and at Gay Proposal in Paris we add an extra dimension of romance and luxury with the presence of a butler to oversee and guide you during your proposal. This unique service has so many benefits, including helping with nerves, answering questions and overseeing everything on the day to make sure you have  an experience you will never forget. You deserve it.