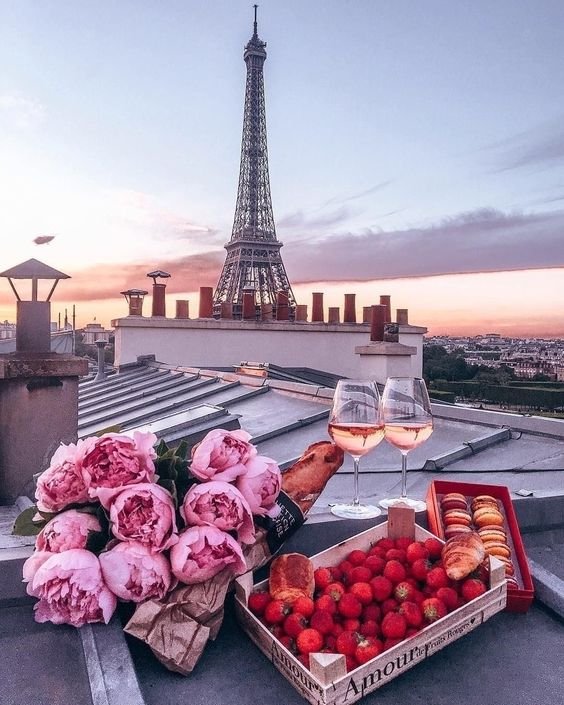 Secret Parisian Rooftop
With a personal butler
NEW EXPERIENCE
Have you ever thought about having your proposal on a secret and forbidden Parisian rooftop? Let's start the adventure. First, you'll need to go to the very last floor of a Parisian building and open a little door … There, you will have one of the most picturesque views of Paris. And it's only for those in the know. Our team will set up simple or elaborate decorations and you can drink a glass of champagne with your loved one, while enjoying the view of the Eiffel Tower. We can open this secret and romantic place just for you. 
So, are you ready for a little adventure?
Parisian roof
Secret and forbidden place
Outside Venue
With a Eiffel Tower view
Butler With Your Love Letter
Enclosed in a pearl envelope
Flower Arrangements
Parisian style or bohemian chic
Choose your delicacies with us + 1 bottle of Champagne
Our team can create the perfect set-up for your proposal, catering to different preferences and budgets. 
We make you feel special 
Everybody deserves to feel special and at Gay Proposal in Paris we add an extra dimension of romance and luxury with the presence of a butler to oversee and guide you during your proposal. This unique service has so many benefits, including helping with nerves, answering questions and overseeing everything on the day to make sure you have  an experience you will never forget. You deserve it.