Unrivaled Splendor with a Custom Proposal Planner
Picture your partner's eyes lighting up with awe and delight as you plan a proposal experience beyond comparison. With the help of a custom proposal planner, you can create an unforgettable moment that will be etched in your hearts forever. From exceptional venues to stunning creative touches, our team of experienced planners is here to guide you every step of the way towards making your dream proposal come true.
Discover unrivaled splendor and transform your engagement story into a luxurious memory that lasts a lifetime.
Introduction to Proposal Planning
What is a proposal planner?
A proposal planner offers a professional service creating customized and unique proposals for couples. Planners design, execute and manage the details of a special experience with personalized touches that create lasting memories.
Why should you hire a proposal planner?
Many couples today are seeking ways to make their marriage proposal a memorable, one-of-a-kind experience and planners can create truly extraordinary events with their expertise, knowledge and contacts. Hiring a luxury proposal planner allows couples to turn their dreams into reality. For destination engagements in particular, their network, organizational skills and creative ideas make an incredible difference creating a memorable proposal to take both partner's breath away.
How can a proposal planner help you create a unique and special engagement experience?
By using their extensive knowledge and creativity, proposal planners design unforgettable experiences tailored specifically to each couple's relationship story by considering important factors such as venue selection, personal preferences, romantic elements, and even unexpected surprises.
A butler will take care of all your needs for your marriage proposal in Paris
"I wanted to organize my own marriage proposal in Paris and I was able to observe that the agencies were oriented towards heterosexual couples. Being gay and passionate about Paris, history, gastronomy but above all love, I decided to launch my own agency in 2018 to cater to gay, lesbian & transgender couples, so they too can be centre-stage."
Because your opinion is very important to us
Steps to Planning a Perfect Proposal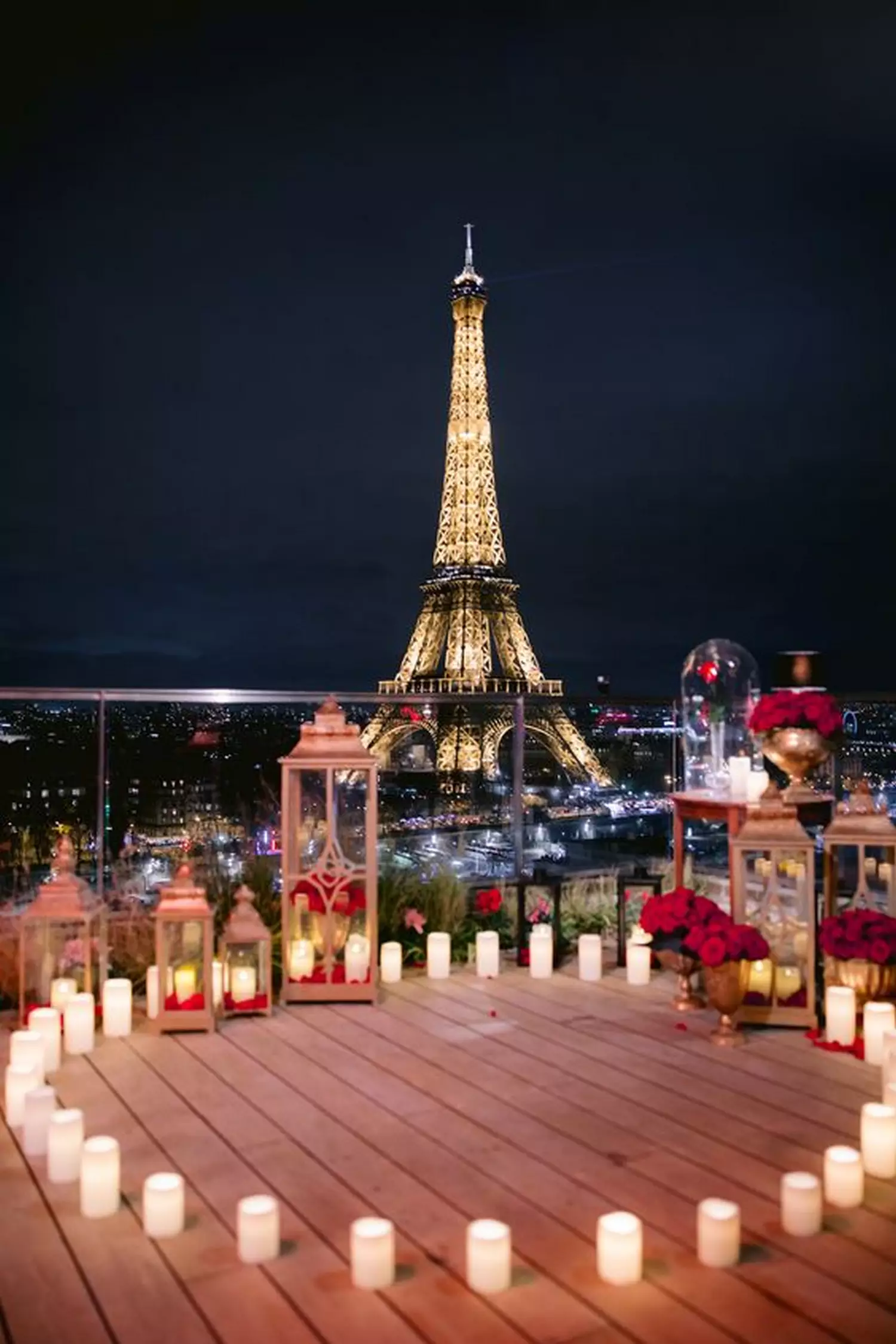 Working with a Proposal Planning Team
The Importance of Having a Good Relationship with Your Planner
Having a good relationship with your planner is key to creating an unforgettable engagement experience. It is important to have an understanding and open dialogue so that your planner can best understand the specifics of your vision.
To ensure this happens, make sure to communicate openly and honestly throughout the planning process — let us know what elements you would like included but also share any concerns or worries you may have, as well as any expectations you may want to set.
How to Choose the Right Proposal Planning Team for You
When it comes to hiring a proposal planner, you want someone who understands your story and shares your vision, while also providing stunning creative ideas and reliable services. The whole reason Gay Proposal in Paris exists is to fill the need for a luxury event service tailored especially to the gay community.
Referrals from friends or family members who have hired planners are great but they may not adapt to specific needs – especially if you are organizing a destination proposal. Online recommendations and social networks can be a good place to start but nothing beats reaching out and getting to know potential planners you could work with. Ask prospective planners about their unique experiences and expertise, as well as their fee structure beforehand. 
This way, you can select the one that's right for you and your budget but also find someone who aligns with your style and personality. At Gay Proposal in Paris, we always enjoy and get excited about the planning process. We love meeting new couples and hearing about their love stories but most of all, we love championing the gay community and giving them the luxury service they deserve.
The Benefits of Hiring a Luxury Proposal Planning Team
Let us help you create the proposal of your dreams!
Hiring a luxury proposal planning team offers couples many benefits from having access to exclusive vendors and venues, removing stress from managing all the details yourself and ultimately helping create gorgeous memories that last a lifetime. With their extensive knowledge, creativity, resources and skill sets — working with experienced luxury planners provides peace of mind as you know you can trust them organizing every step along the way of crafting an extraordinary engagement experience.
The Role of a Proposal Planner in Creating a Memorable Engagement Story
Proposal Planners are more than just coordinators; they are storytellers. By utilizing sophisticated methods such as creative visuals, romantic touches and custom design ideas — proposal planners help highlight each couple's love story making it truly unique.
From gathering important details from each person's relationship history to help inform design ideas for the big day — these experts act as thoughtful curators that turn love stories into lifelong memories.
We would love to hear from you!
If you would like to hear more about our proposals services and availability or if you would like to discuss how we can create your perfect proposal in Paris, email us at contact@gayproposalinparis.com or complete this form.