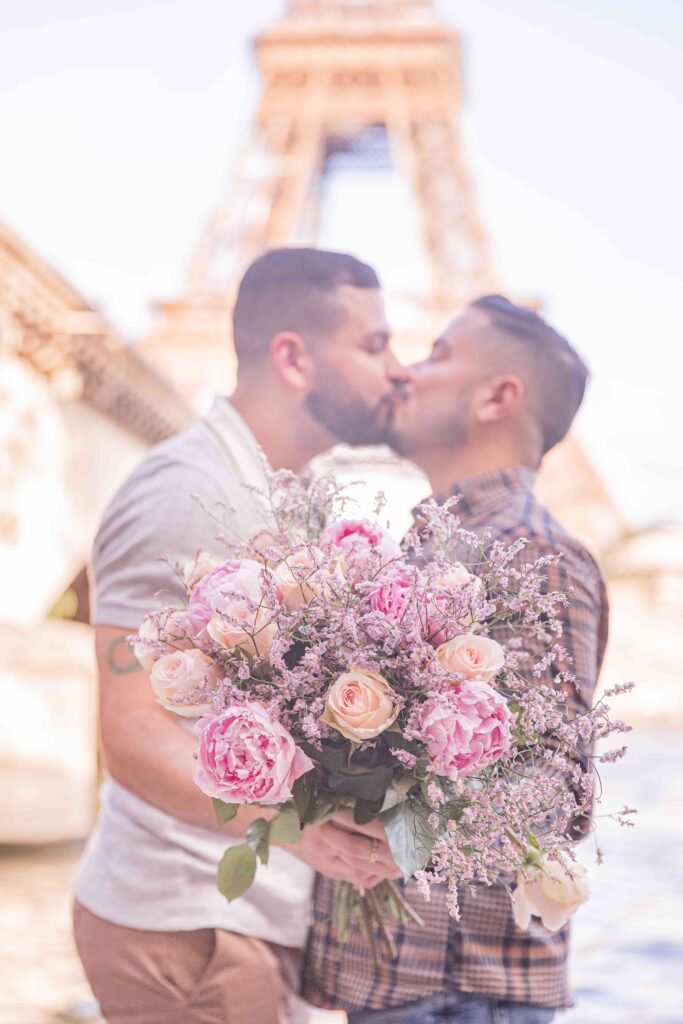 Madame, the Eiffel Tower
With a personal butler
The Eiffel Tower is emblematic of Paris.
She symbolises a city celebrated for its beauty and cultural significance. Whether you choose a day-time, sunset or evening proposal, the Eiffel Tower is always elegant.
We have access to a number of locations which perfectly feature the Eiffel Tower in the background of your proposal.
Outside Venue
View of the Eiffel Tower
Butler With Your Love Letter
Enclosed in a pearl envelope
Flower Arrangements
Parisian style or bohemian chic
White or pink
Bottle of champagne
Our team can create the perfect set-up for your proposal, catering to different preferences and budgets. 
We make you feel special 
Everybody deserves to feel special and at Gay Proposal in Paris we add an extra dimension of romance and luxury with the presence of a butler to oversee and guide you during your proposal. This unique service has so many benefits, including helping with nerves, answering questions and overseeing everything on the day to make sure you have  an experience you will never forget. You deserve it.