How to make a memorable Gay Proposal
Are you searching for a special and memorable way to surprise your partner when proposing ? Planning the perfect gay marriage proposal can be a daunting task. From picking the right ring, to finding the perfect location, there are a myriad of details that go into making it an unforgettable experience. But don't worry—with the help of a professional gay proposal planner, you can create an amazing moment that will live on in your memories forever. No two proposals are the same, so let us know what you like, or peruse our gallery to feel inspired and let's get to work creating something personalized and poignant to you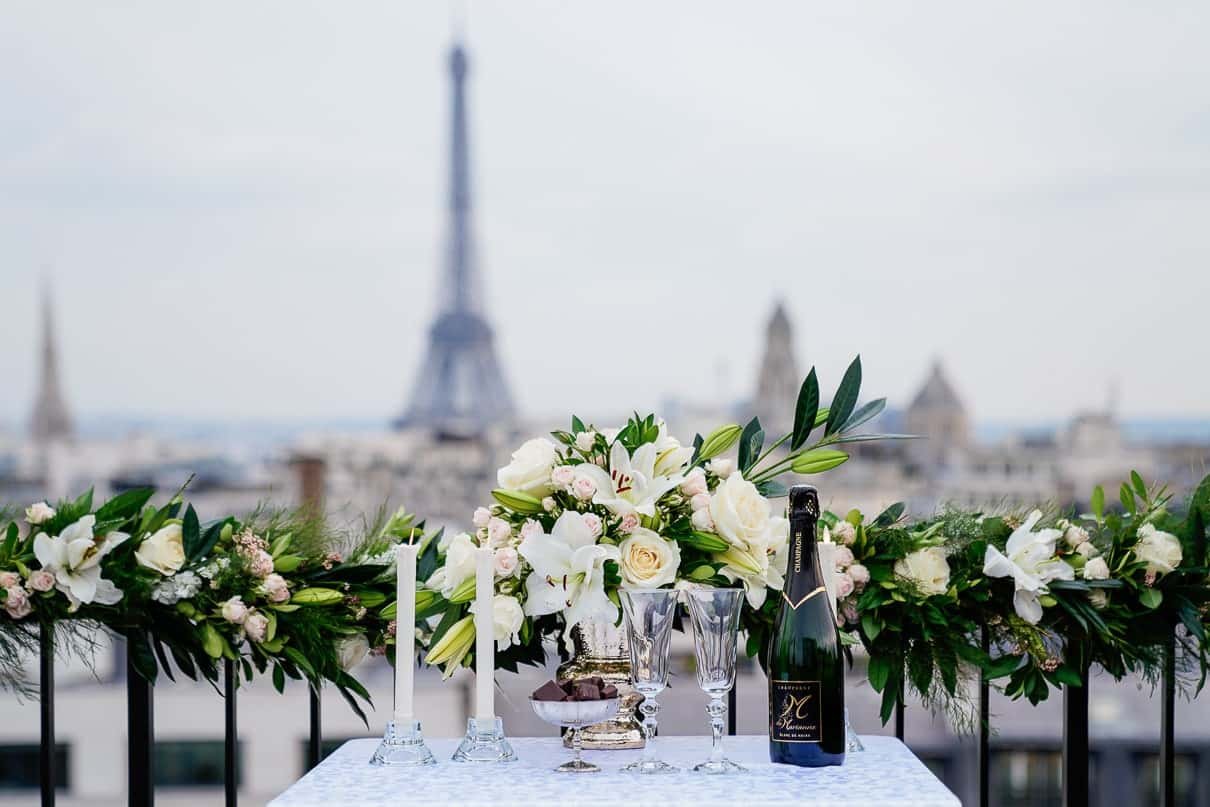 What is a Gay Proposal Planner?
A gay proposal planner is a professional who specializes in helping couples create unique and meaningful engagement proposals. They provide their clients with personalized guidance throughout all stages of the proposal planning process, from selecting the ring to making sure everything goes off without a hitch on the day of. They have a trusted network, lots of experience and are part of the LGBTQ+ community.
Why Hire a Gay Proposal Planner?
Hiring a professional for your proposal has many advantages that make it well worth it. A good gay proposal planner can help you plan the perfect proposal for your partner and make sure that everything comes together just as you envisioned it. They are also very knowledgeable about what makes a great proposal, so they can work to make sure yours is truly special.
Benefits of Hiring a Gay Proposal Planner
When you hire a gay proposal planner, you don't have to worry about coming up with ideas or finding the right vendors. They can handle all aspects of your proposal, from selection of the location and scouting vendors to helping you purchase the perfect engagement ring. And they'll be there with you every step of the way, providing advice and support. If you have a very clear vision and a specific location in mind, the planner will take care of all the logistics and set up your dream proposal so you too can be blown away during the moment.
How to Find a Good Gay Proposal Planner
Finding an experienced and reputable gay proposal planner is essential for creating a moment which is unforgettable for all the right reasons. Positive reviews, recommendations, online presentation can all help when deciding which company to choose and once you've narrowed down your options, it's best to contact the agencies to find which feels the best fit.
You can contact us by text, phone, video call, email, or via whatsapp or our social networks. We always like meeting new people and getting to know more of our great community. At Gay Proposal in Paris, we have amazing client relations and often hear back from our clients with updates every now and again which brings us great joy. If you want to know how we can help you then simply get in touch, we'll be happy to answer any questions you may have.
A butler will take care of all your needs for your marriage proposal in Paris
"I wanted to organize my own marriage proposal in Paris and I was able to observe that the agencies were oriented towards heterosexual couples. Being gay and passionate about Paris, history, gastronomy but above all love, I decided to launch my own agency in 2018 to cater to gay, lesbian & transgender couples, so they too can be centre-stage."
Because your opinion is very important to us
Unique Gay Proposal Ideas
If you're looking for some ideas to make your proposal memorable and unique, here are a few suggestions that might work:
Romantic Proposal Ideas in Paris: What better place to propose than in the City of Love? Whether you want to go up the Eiffel Tower or take a stroll through the city at night, there are plenty of romantic spots to choose from when proposing in Paris.
Surprise Proposal Ideas for the Partner Who Loves a Good Surprise: If your partner loves being surprised, why not plan something unexpected? You can have friends and family members hide around corners with cameras ready, or arrange for someone to hand deliver flowers with an engagement ring. Just make sure you keep it a secret until the big moment arrives!
How to Make Your Proposal Special and Unique To Your Relationship: The key to making your proposal special is personalizing it. Think about all the things that make your relationship unique – what do you both love doing together? Is there somewhere special that has meaning for both of you? Think about these things and incorporate them into your proposal plan.
Proposing with a Ring or Without a Ring
The tradition of proposing with a ring is a long-standing one, but it's not the only way to pop the question. When it comes to a same-sex proposal, there are a few different options to consider. One option is to propose without a ring. This can be a great choice if you're not sure what kind of ring your partner would like, or if you simply prefer a more low-key proposal. Instead of a ring, you could give your partner a meaningful gift, such as a different piece of jewelry, a book, or a sentimental item that represents your relationship. An unconventional and creative proposal can be just as moving as a more traditional proposal and for some it's more appropriate.
Capturing the Moment: Photography and Videography Tips
Once you've planned the perfect proposal, you'll want to make sure that you capture the moment so that you can remember it for years to come. At Gay Proposal in Paris,  we work hard to get you the best photos and videos of your proposal:
We hire a professional photographer or videographer to ensure that you have high-quality images and footage of the moment.
We recommend choosing a spot / time with good lighting. Natural light is best, so consider proposing during the day in a well-lit location or we can use artificial, ambient light to create what you're after if a night-time proposal is what you envisage.
We make sure your photographer and videographer knows what to expect and we can let them know if you have any special requests.
Some couples like to do a post-proposal photo shoot together whilst they're in Paris. This can be a great way to capture some additional images of you and your partner in a more relaxed setting or at particular monuments / locations.
Involving Family and Friends in Your Gay Proposal
If you're close with your friends and family, you may want to involve them in your proposal. Here are a few ways to do so:
Have a family member or friend hide nearby to capture the moment on camera and to pop out at a certain moment.
Incorporate family and friends into the proposal itself. For example, you could have them hold up signs or banners that spell out your proposal message.
Have loved ones waiting in a nearby restaurant.
Have a surprise party on a river boat.
Turn up at a picnic surrounded by your loved ones.
The possibilities are endless but it's important to remember that involving family and friends in your proposal is a personal choice. We can cater to your vision whatever that may be.
Celebrating Your Engagement: Ideas for Post-Proposal Celebrations
Once you've popped the question and your partner has said "yes" it's time to celebrate! Here are a few ideas for post-proposal celebrations:
Plan a romantic dinner for two at your favorite restaurant
Host an engagement party with family and friends
Take a weekend getaway to celebrate your engagement
Have a photoshoot to capture your new status as an engaged couple
Go see a show together
The possibilities are endless. Having an exciting portfolio full of activities and experiences on hand is part of the Gay Proposal in Paris experience.
We would love to hear from you!
If you would like to hear more about our proposals services and availability or if you would like to discuss how we can create your perfect proposal in Paris, email us at contact@gayproposalinparis.com or complete this form.